Tis the season to go through all those Christmas decorations you have and decide what is worth keeping and what isn't.  As you unload your boxes of decorations and decide what will grace your decor this year, take a look at what you aren't putting up.  Do you have decorations which are broken, dated, or just plain ugly?  There is no use keeping things if they are just holding memories and dust.  If you don't want to display it, then don't waste your time storing it.
Christmas is the perfect time to go through these things in detail.  You may not have gotten into these boxes on your 31 Days to Declutter, so do it now.  Take some time to repair any decorations worth keeping.  It is all out anyway, so this will save you time later.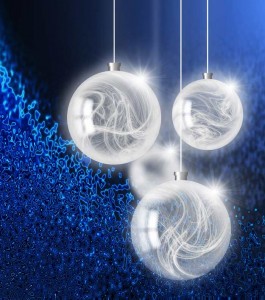 One of the great things I love about Christmas is the memories.  From home-made decorations, to special gifts that have been given.  My tree is made up of many of these things.  Each year I go through the tree ornaments and remove cheap ones that don't have much memory for me.  Often I will have things I make into Christmas ornaments.  I have a chair from the dollhouse  my Dad made for me, it has a ribbon on it and every year I hang it on the tree.  I also have a japaneese lady made from paper a good friend gave her to me.  She is also on the tree every year.  I don't have room to display these kind of things in my nicely decluttered house, so they become fond memories at Christmas.
**
I hope you can take some time this holiday season to enjoy your home, and your family.  Build happy memories, and we wish the best to you!
MERRY CHRISTMAS