I realize as you go through these stages of organizing your home during the 31 Day Declutter Challenge, you may be subjecting your house to a certain amount of chaos.  That is why Monday's and Friday's are flex days.  Days to deal with some of the issues that were either missed, incomplete, or are still in process.  This is your home to declutter, so make sure you adjust the challenge to work with you and your life.
I'm finding islands of tidy, but also little areas that have been forgotten and are still full of clutter.  Oops, the magazine rack in the bathroom, or that little basket beside my bed.  Small areas that I've missed while I clean out other places.  Make sure to touch all these little spaces also.  Go into areas that you've already decluttered, and see if there is some little corner you missed.
For your interest I'm including a before and after picture of our bedroom closet.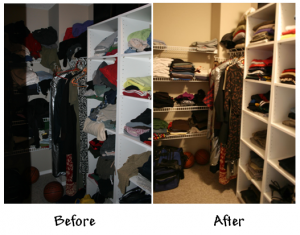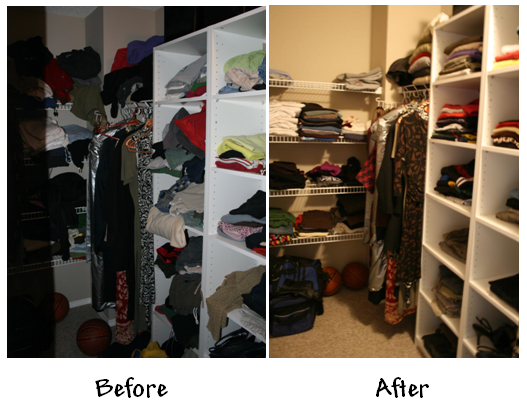 Think about how much time you will have when you organize your life through this declutter challenge!