It's difficult to keep going when you feel that you've come so far and done so much.  Tough choices have been made but you still have so much to do.  I hope that some of this will motivate you.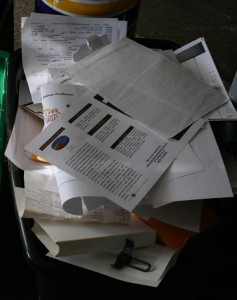 Three great big, over-flowing bins of paper have been removed from the office.  Useless binders were emptied, magazines disposed of.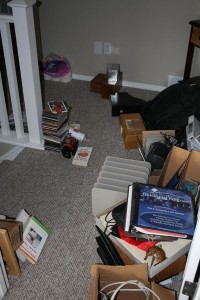 Piles of stuff going out of the office create a maze in the hallway.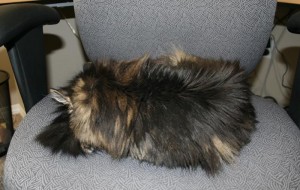 Even Ripley wanted to be part of the office re-organization.  Okay, maybe not really, it's just his favorite chair to sleep on.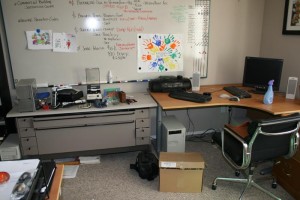 But near the end of the day we were finding desk tops under all that clutter.  Still a way to go, but getting so much closer!