Every year I like to do a bit of spring cleaning.  This year I'm going all out and I invite you to join me.  I've decided to start this 31 Days to Declutter Challenge!  I will be aggressively working through my house purging, sorting, and organizing the clutter.  This is not an easy challenge for me, because I'm a bit of a hoarder…but by posting and working with other people we can all come out ahead and perhaps you end up organizing your home along with us.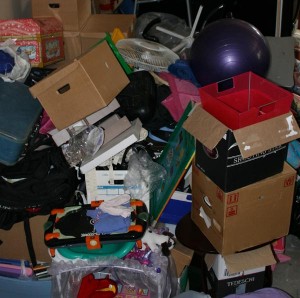 Time to get rid of the stuff in your life that just takes up your space and energy to keep it.  Come with me as we go through room by room, giving you organizing tips, hints and guidelines to help you clear out the clutter and get yourself some clean, organized piece of mind!!
Now is a good time to do this.  Summer garage sales are starting, so you can go that route if you like (I will be doing this) or you can purge and send it off to charity.  You don't have to be responsible for what happens to the stuff you've been collecting, give yourself a break and let someone else deal with it!!  So, roll up your sleeves and get ready to purge.  It's one month that will give you freedom to focus on the important things in your life.  If we do this together we can make it fun.  Post your comments and ideas so that everyone can benefit from this purge.  Subscribe to this site so that when information is added you will be notified.
We have set up a schedule for the purge to keep you on track.  The bigger projects are set for the weekends.  Smaller tasks are allocated to the days in between.  Check out the Purging Rules Page for some help to get your mind set on the right track.
In the next couple of days the Challenge schedule will be posted.  So Subscribe and you will be notified when we update the site with more information.
Karen