Currently viewing the category: "Declutter guide"
How is your January going?  Have you been able to accomplish any goals?  Are you feeling happy about a particular place in your house?
This evening I sit down at my desk and feel fairly satisfied that I've been getting some things done.  I still have a mountain of work to do, but I'm tackling […]
Continue Reading This Declutter Article

→
Get Our Declutter Guide on Your Kindle!
Both Michelle and I are very excited that along with the super duper new low price on our Declutter Guide, you can also pick it up your own copy of the Declutter Guide for your Kindle, iPad or other tablet device via Amazon. Now there is no excuse […]
Continue Reading This Declutter Article

→
The final edits are done and Michelle and I are are excited to announce our book is finally complete. To celebrate the launch and to thank all of our fans, we are introducing the book at a special discounted price. Just click on the book picture below to find out what this special price is […]
Continue Reading This Declutter Article

→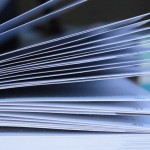 You Can Subscribe Just to The Top Left of the Page
Michelle and I cannot believe it. We are in the final stages of having the last minute edits done, the final touchups and all the little tweaks that need to be completed. We've put together the video above just to […]
Continue Reading This Declutter Article

→